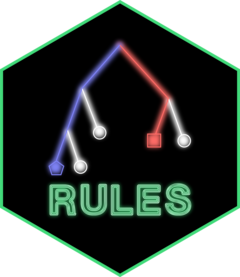 cubist-and-rulefit
Source:
vignettes/extras/cubist-and-rulefit.Rmd
cubist-and-rulefit.Rmd
What's the difference between Cubist and RuleFit?
Cubist and RuleFit are two rule-based regression models. They are similar in some ways but otherwise very different. This is a short description of their approaches.
Cubist is for numeric outcomes while RuleFit can work with numeric and categorical outcomes. For this document, we'll focus on numeric outcomes (without loss of generality).